Anyone can play along! Just do the following:
❤
Share two (2) "teaser" sentences from somewhere on that page
❤
BE CAREFUL NOT TO INCLUDE SPOILERS!
(make sure that what you share doesn't give too much away! You don't want to ruin the book for others!)
❤
Share the title & author, too, so that other TT participants can add the book to their TBR Lists if they like your teasers!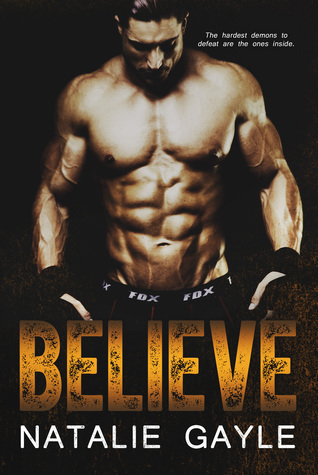 I lived my life like others did—day to day, with a moderate amount of planning for the future. Somehow I'd managed to create a reasonably comfortable life for myself. Nothing spectacular, but I did okay. Regardless, nothing seemed to be enough anymore. Everything seemed empty and meaningless and I didn't know why. What was wrong with me? It just felt well—weird.

That was what played through my head as I ran that early spring day. Does that happen to you? It does to me. I kind of have these little conversations with nobody but me in my head.

Right there was a pretty good summary of where I was at before Arianne Le Flegg came crashing into my life and turned it upside down.

Man did she hit me for a six…knocked me clean out of the park.

Arianne Le Flegg: now there was a name that's anything but ordinary.
What did you think of the Believe Teaser?
Have you read any Natalie Gayle?
Did you add this to your TBR list?
Discuss with me in the comments! I'd love to hear your thoughts!